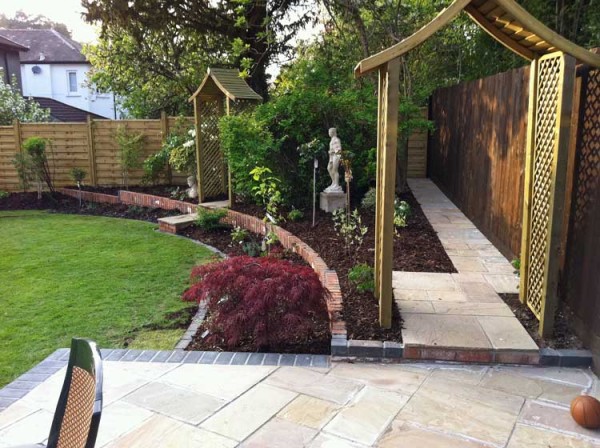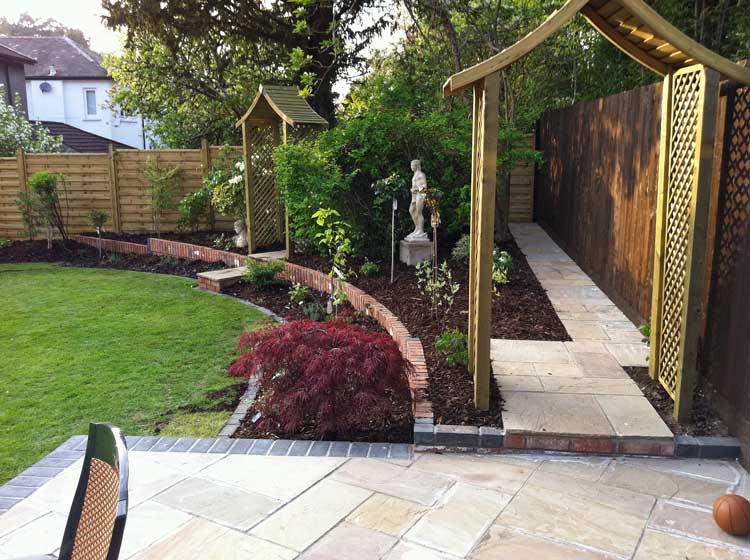 This garden in Roath, Cardiff required a makeover.  A conservatory  had been added to the house and the garden no longer "worked" for the owner.  Nearing retirement our clients wanted a low maintenance but attractive garden where they  could enjoy their  retirement and their grandchildren could come and play.
Several large trees were taking most of the light from the garden and were diseased and tangled.  With the approval of the local planning department these were removed and instantly transformed the overall space.
Our design integrated the new conservatory and introduced clean, easy to maintain paths and borders around a sweeping central lawn.  A raised patio for seating and a future summerhouse was sighted in the best spot for daytime sunshine and a hidden path ran along the back of the garden past an area for a children's den and back out through an archway onto the lawn forming a circular route.
Natural stone materials were used throughout with a vintage feel to complement the architecture of the house and the surrounding area.  New planting was integrated into more mature shrubbery.